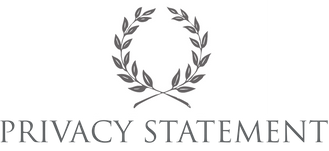 This policy applies to all users of this web site. What information we collect and how we use it:
When you access this site, we may make a record of your visit and log information for statistical and security purposes. This information does not include any personally identifying information but may include your server address and domain name, the operating system used on your computer, the date, time and duration of your visit to this site, the pages you access while at this site, the previous site you visited and the type of web browser you are using. We use this information to analyse our site's usage and performance and to refine and develop our site.
If you register on this site and subscribe to our publications, we ask you to provide certain personally identifying information about yourself. We will use this information you provide to us on this site to fulfil your requests for notification about new publications, authenticate your identity if you ask us to reset your password for the site, contact you from time to time regarding other services which you may be interested in, personalise our site for you based on your stated preferences and areas of interest and, if you have consented, send materials to you by post.
If you are an existing client or contact of our firm we will also use the information you provide to us to ensure that our records are correct.
If we wish to send materials to you by post, we may give your name and address to a postal services provider for dispatch of those materials.
We will not disclose any personally identifying information to any other third parties unless required to do so by law.
Use of cookies
Our web server may send cookies to your web browser in order to improve the functionality of our site. Our site uses cookies to support your current activity on our site by providing a unique identifier in order to allow our web server to distinguish your web browser from any other web browser accessing our site. Our site does not store any personally identifying information in cookies.
The cookies sent by our site expire when you end your current session (for example by closing your web browser software) and are not stored permanently on your computer's hard drive.
If you have logged in to our site as a registered user, our site will use cookies for security purposes to track your access to our site.
Security
All personally identifying information you enter on our site is transmitted to and from our site in encrypted form using 128-bit SSL encryption and this information is stored on our computer systems in an encrypted form.
Further information
If you would like any further information about how we handle your personal information or if you have any questions or comments about privacy issues, please contact us at sales@vandoros.com.au